So Polyvore had a contest where we were to create a set inspired by a model whose style we love the most. I don't have a model whose style I love the most; however, the first person who came to mind was Nadya Hasan. Nadya is a 22 year old fashion blogger from the United Arab Emirates and I must say, I am absolutely obsessed with her blog!
I visit her site daily, or should I say SITES daily to ooh and aah over what impossibly stylish look she is showcasing at the moment. The outfit shown above is actually one of my favorite looks by her. She is rocking this FABULOUS Kenzo dress with a waist belt from H&M and Alexander McQueen heels. Fabulous.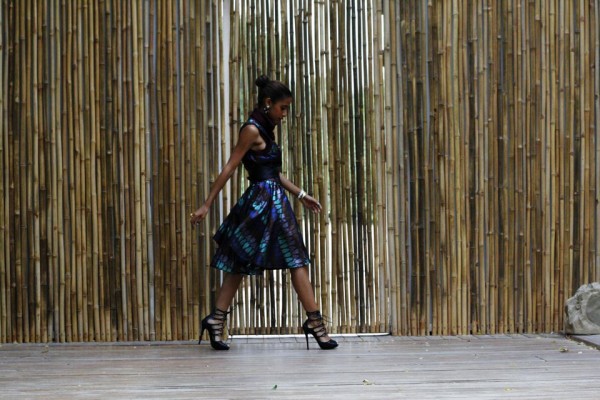 Click here for the full story and more pics!
Another fave is this look where she is rocking a paisley dress from Topshop and a pair of beautiful Christian Louboutin heels: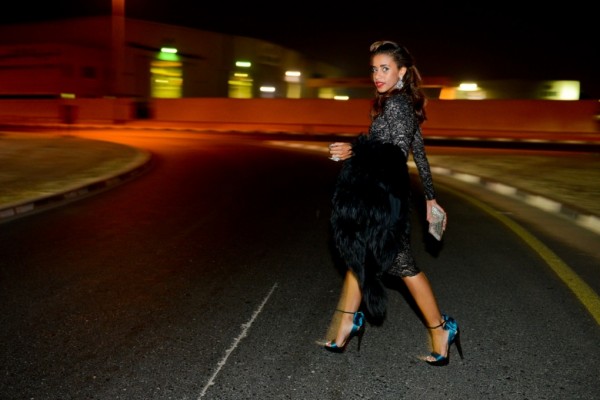 Click here for more pics and full story!
The girl can wear a dress! With her slim frame, she also looks amazing in pencil skirts, which I'm sure she owns by the hundreds. I think she looks so sophisticated in sexy in the photo below, where she is wearing an Yves Saint Laurent t-shirt with a leather skirt from Zara: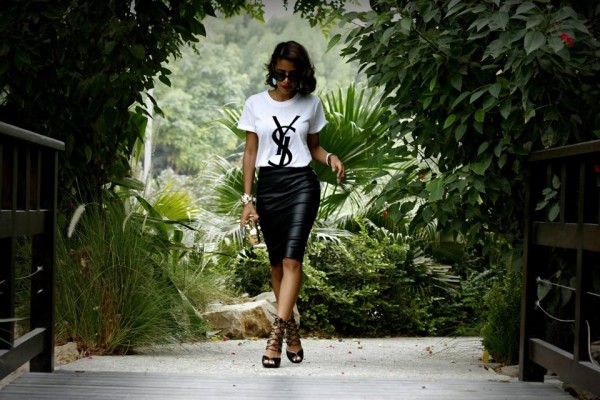 You gotta get a closer look at the accessories she's rocking! Amazing! Click here.
I'm also in love with how she's totally glammed up a simple tank top from Forever 21 with this amazing bib necklace and soft flowy maxi skirt: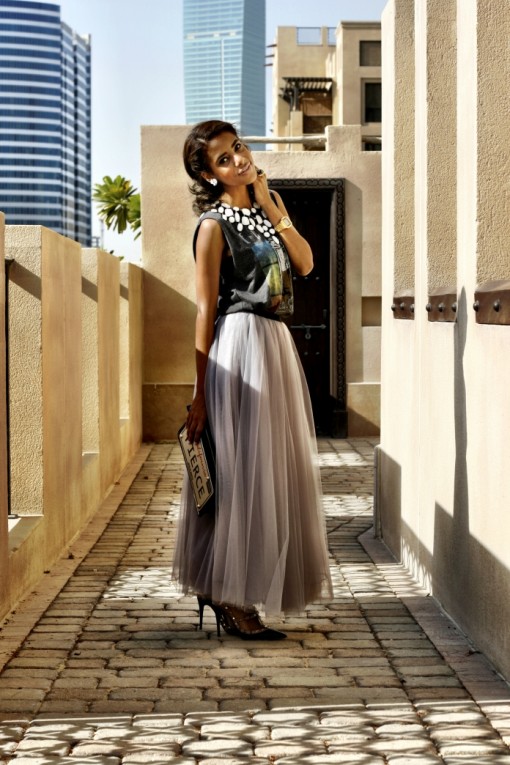 Click here for outfit details and more pics!
And she isn't always glitz and glam. She's equally as stylish when hanging out in a pair of comfy jeans as well!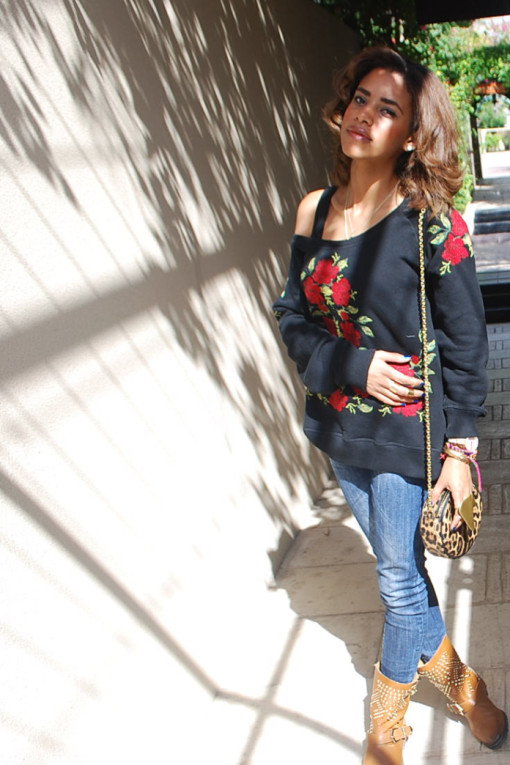 I am in love with this biker boots from Zara! More pics of Nadya here!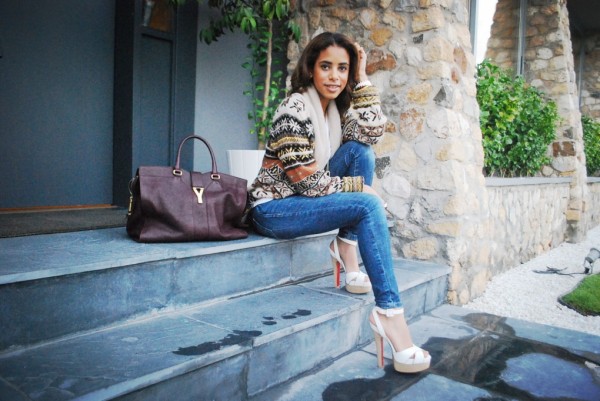 She is the reason I am adding more skinny jeans to my wardrobe! Outfit details here.
Nadya has also been featured in major publications such as Vogue Australia, several online fashion highlights, and local magazines such as Khaleej Times. Not bad for a recent grad!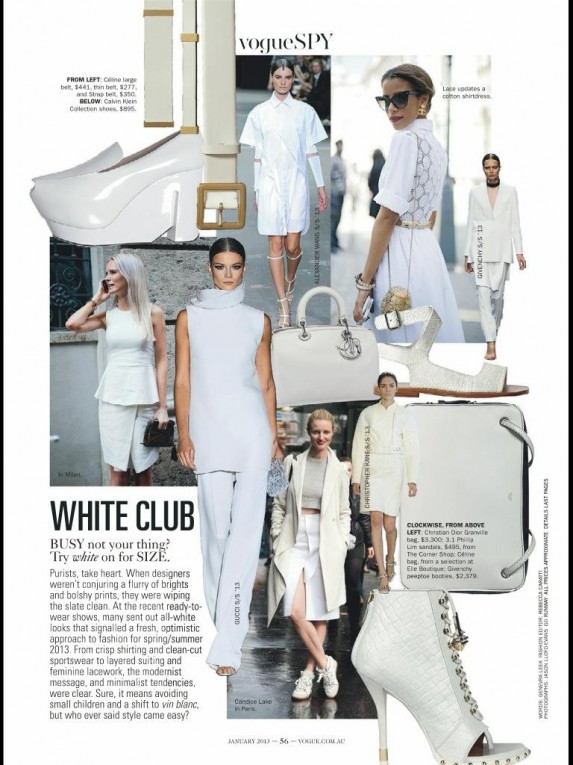 And don't even get me started on her shoes...the girl's shoe game is something serious!! She's just awesome! Let me wind it down because I could seriously go on and on about this chick but I want you to go and check her out for yourself!
You can Like her on Facebook @ The Fierce Diaries, follow her on Instagram @Thefierce_nay and she also has a Tumblr
.
For full outfit posts, however, check out her main blog The Fierce Diaries...I live on that page. Nadya is my style hero!
Until next time, stay stylish, stay inspired!